Eagleheart Visions ... 619-434-9776
Receive a beautiful, ready for framing,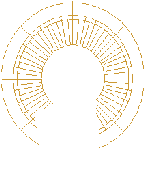 personalized Blessing for your home.
If you follow the easy directions, you will
have fabulous Blessings enrich your life
almost immediately!
Choose one of the following:
Prosperity New Love Enhanced Health Joy & Happiness
Please fill in guest book and you will receive your Blessing FREE in the mail within two weeks. Remember to include your name, date of birth, phone number and mailing address.
Because these are beautiful, color posters that I have personally blessed and charged to your specific energies, I can't e-mail them. Don't forget to indicate which blessing you want. If you don't make a selection, I will send the Prosperity Blessing.
I personally work with your Blessing for 30 days after I send it out. When you begin to work with your Blessing ... expect amazing, wonderful, spectacular Miracles! Then, let me know so that I can share with others, without revealing your name, of course, what miracles have occured from this Blessing.
Click here to submit your request
I just had to write and tell you about the spectacular results I received from your New Love Blessing ... I was in such a terrible relationship, but, I was afraid to leave him and be alone. I worked secretly with your blessing for 30 days. He left me and at first I was worried ... but, then the most wonderful man came into my life! He is so kind and thoughtful ... I never expected to be this happy! Bless you for helping me!
JD, Seattle, WA
Your Prosperity Blessing is incredible! I have been working with it for 30 days and I have increased my personal sales by 40%! My boss wants to know what I have been doing because he is so amazed at the results. I am going to keep working with the blessing! It is so simple, but, each day more miracles happen! KH, St. Louis, MO
I didn't know which blessing to ask for because my life was in such shambles. I chose the Joy and Happiness one because I thought that if I could only be happy all the rest of the stuff going on in my life wouldn't seem so bad. It worked! My whole perspective changed! I wouldn't believe it if it hadn't happened to me! Not only did I begin to feel better and more positive, but, all the other stressful situations in my life have begun to start working themselves out. This was so powerful ... I could really feel the power as it moved through me! I want to start working with your Prosperity 2000 program ... if it is half as powerful as this blessing was ... my life will be wonderful! Thanks so much.
GM, Pontiac, MI
Tell your friends ....